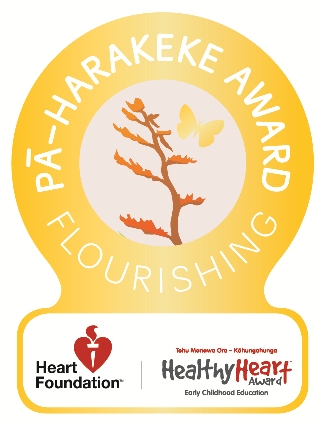 Bright Star has achieved the Healthy Heart Foundation's highest award – Pā-Harakeke (Gold Standard).
As part of the Healthy heart Journey, we actively promote healthy eating and active physical movement amount our tamariki, and support our tamariki to develop knowledge about how to maintain our heart and body health from an early age.
We also hope through our healthy heart journey, the importance and information about healthy eating and active movement could be rippled to the wider community through our whānau and Tamariki.