Mar 2018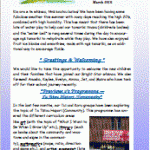 Kia ora e te whānau, tēnā koutou katoa! We have been having some fabulous weather this summer with many days reaching the high 20's.
---
Nov 2017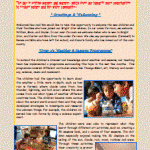 The day is getting warmer and warmer, which gives our tamariki more opportunities to explore nature and the wider community…
---
Jul 2017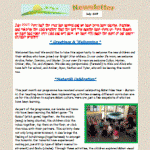 Recently, our programme has revolved around celebrating Māori New Year – Matariki. Our teaching team have been implementing activities crossing different curriculum areas for the children to explore Māori culture.
---
Mar 2017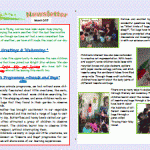 Time is flying, and we have been super busy playing, learning, and enjoying the warm weather that the last few months have given us.
---
Oct 2016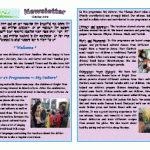 Spring is finally here and we are enjoying the beautiful sun (when it's actually shining) and getting outdoors. As we embrace the warmer weather nga tamariki have enjoyed planting some snow peas, kale, lettuce and spinach, and getting involved in the gardening. As the year flies by we look forward to what summer has in store for us! Our visit from ERO went very smoothly and they had a lot of positive feedback for us. Our 2016 ERO report is now published on their website.
---
Jun 2016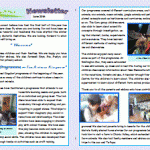 We have started this winter off with some lovely Matariki festivities. We are looking forward to what these colder months will bring us.
---
Feb 2016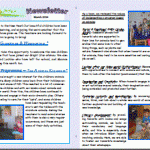 A warm welcome to the New Year! Our beautiful children have been so busy playing, learning, and enjoying the warm weather that the last few months have given us. The teachers are looking forward to what this new term is going to bring!
---
Oct 2015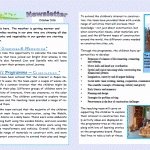 Kia ora! Spring is here. The weather is getting warmer and warmer. The birdies nesting in our pine tree are chirping all day long, and the herbs and vegetables in our garden are starting to flourish again.
---
Jul 2015
Kia ora! Now we are half way through the year.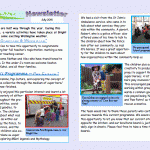 During this season of winter, a variety activities have taken place at Bright Star, along with some exciting Wellington weather.
---
Feb 2015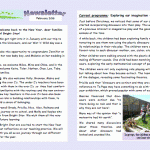 Kia ora and welcome back to the New Year. We got right into it in January with our trip to Te Papa to see the Dinosaurs, and our Wet 'n' Wild day was a big success.
---
Sep 2014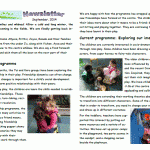 Kia ora, dear families and whānau! After a cold and long winter, the daffodils are blossoming in the fields. We are finally getting back in-to spring again!
---
Jun 2014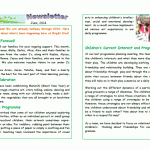 Kia ora, everyone! We are already halfway through 2014. Here is all the news about what's been happening here at Bright Star!
---
Jan 2014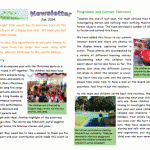 The team at Bright Star would like to welcome back all the families and wish you all a happy new year. We hope you had a restful Christmas break.
---
Sep 2013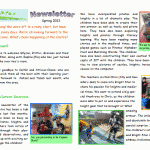 Spring has sprung! We were off to a rainy start, but have had some lovely sunny days. We're all looking forward to the warmer days to come. What's been happening at the Centre? The Education Review Office came to visit us in May, and we have received a very positive report. Thank you all for your support. Our first ERO report is now published on their website.
---
May 2013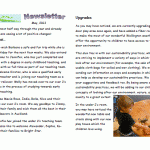 Almost half way through the year, we are seeing a lot of positive changes!
---
Feb 2013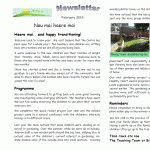 Welcome back to a new year. We can't believe that the Centre has been open for a whole year! The teachers and children are settling back into routines and we are all enjoying being back.
---
Nov 2012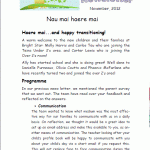 Recently we are conducting a self-review about our programme. We have further analysed the information that we gathered from our parents-teacher interview, we found out that parents are interested in and would like to know more about our programme…
---
May 2012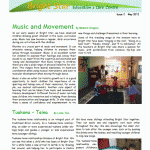 We are learning and having fun together!
---
Feb 2012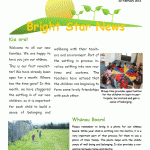 Kia ora! Welcome to all our new families. We are happy to have you join our whānau. This is our first newsletter! We have already been open for a month. Where has the time gone?
---
Dec 2011
We had a great turnout at our Open Days last weekend. Thank you to all the families that came along and for all your positive and encouraging feedback. It was great to meet you all! We are now delighted to announce that Bright Star will be OPENING on 9 January 2012. Enrolments are now open, and we will contact you as soon as possible if you are on our waiting list. Please contact us if you have any questions.
Save
Save